Sponsors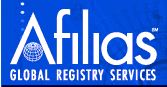 Afilias is a global leader in advanced domain name registry services. Afilias provides complete back-office services for all registry management needs -- from registration to resolution.

The Ford Foundation is a resource for innovative people and institutions worldwide.
The Fund for Constitutional Government is a publicly supported, charitable, nonprofit corporation established in 1974 to expose and correct corruption in the federal government and other major national institutions through research and public education. The Fund and its Board of Directors believe that this country's leaders and decision makers should be held to principles and standards set forth in the Constitution.

Emerging information and communication technologies possess enormous potential to improve people's lives. The Markle Foundation works to realize this potential by accelerating the use of these technologies to address critical public needs, particularly in the areas of health care and national security.


The Nathan Cummings Foundation is rooted in the Jewish tradition and committed to democratic values and social justice, including fairness, diversity, and community. We seek to build a socially and economically just society that values and protects the ecological balance for future generations; promotes humane health care; and fosters arts and culture that enriches communities.

The National Committee for Voting Integrity was established to promote voter-verified balloting and to preserve privacy protections for elections in the United States. The National Committee is a non-partisan organization made up of leading technical experts, lawyers, journalists, and citizens.

On the Identity Trail is a multidisciplinary research project, funded by the Social Sciences and Humanities Research Council of Canada, and led by Professor Ian Kerr, Canada Research Chair in Ethics, Law & Technology. The project will employ 80-100 students across Canada and the United States over a four year period, promoting privacy research across a broad array of disciplines including: philosophy, ethics, feminism, cognitive science, law, cryptography, engineering, public policy, government and business. The project focuses on the impact of information and authentication technologies on our identity, and on our right to be anonymous. It investigates the extent to which the preservation of anonymity is critical to the maintenance of a free and democratic society.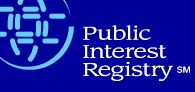 PIR is a not-for-profit corporation created by the Internet Society (ISOC) in 2002. PIR was awarded the privilege of operating .ORG as a result of a competitive bid process conducted by the Internet Corporation for Assigned Names and Numbers (ICANN). PIR's mission is to manage the .ORG domain in an exemplary manner that supports the needs of the noncommercial community, while facilitating Internet education and empowerment.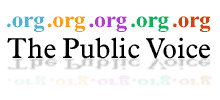 The Public Voice project was established to promote public participation in Internet policy making on issues ranging from privacy and free expression to consumer protection and Internet governance. Through international conferences, reports and funding for travel the Public Voice project seeks to increase the presence of NGOs at meetings across the globe.
Donor Information
This is a special year for EPIC. We are celebrating our Tenth Anniversary as a leading public interest organization, well respected for our innovative and effective responses to emerging public policy issues.
If you'd like to support the work of EPIC, click on the button below. Contribute $100 or more and receive a Freedom 2.0 T-shirt (specify S, M, L, or XL). Contribute $250 or more and receive a Freedom 2.0 T-shirt and Tote Bag. Thank you for your support.

For more information about becoming a Sponsor or Donor for Freedom 2.0, please contact:
Susan Gray gray@gomeeting.com or
call 410-571-0590